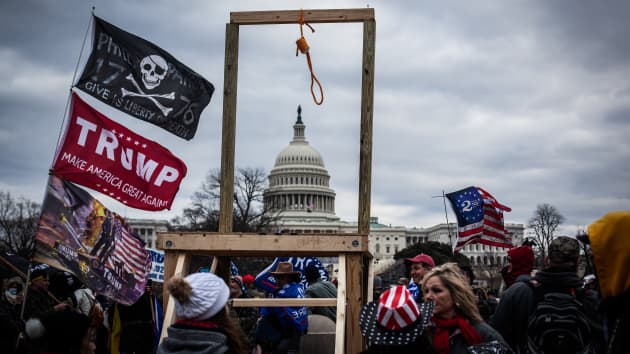 America's Democracy is in peril.
Donald Trump incited his followers to overturn the will of the American People in a failed, bloody coup on January 6, 2021. This attack on The United States, this attack on our Constitution, this attack on Democracy itself should have been the end of Donald Trump.
Sadly, 1 year later, Trump is gaslighting the violence he started that day. His supporters continue to threaten the lives of Republicans who choose America and the Constitution over his autocracy, and all of the election officials that protect our Democracy and give us the freedom to choose our own government.
The Americans that believe the Big Lie are in the minority. The overwhelming majority of Americans know that the 2020 election was free, fair, and counted correctly.
As Jimmy Carter's grandson, I have watched him protect and spread Democracy in America and around the world for my entire life. He has monitored more than 110 elections in 39 countries, and often I watched him as he navigated leaders in countries taking their first steps away from autocracy and toward democratic self-rule. It is no stretch to say that Jimmy Carter's life work is spreading Democracy.
And today, we have one former President that is determined to end Democracy in America, and he is closer than I ever thought possible.
In this episode, I talk about how January 6, 2021 compared to January 6, 1981 and January 6, 2001. I discuss the election that was almost stolen from Jimmy Carter, and how that experience sparked a lifelong commitment toward protecting Democracy. And I share my view on the narrow path forward that America must take to ensure that our Constitution stands, that our Democracy is protected, and that our freedom to choose our own leaders remains central to the 245-year-old American experiment.
Listen on your Podcast app or click here to play.